Overview of Off-Line Operations
The CIM Inc. Assessment Off-Line software allows users to download case files for selected plan members to their laptop computer and enter assessments while working in settings where there is no Internet connectivity. Data entered on laptops is then uploaded to the central server whenever the user has access to the required Internet connectivity.
Using the CIM Inc. Assessment Off-Line software requires that users select specific members by name to download to their laptop computer. The list of members that are selected will dictate what data is maintained on the laptop within the CIM Inc. Assessment Offline software's local database, until the user changes their selection.
A common approach in using the CIM Inc. Assessment Off-Line software will be that users will select only a few members who are scheduled to be interviewed outside of the office in the next few days to a week. Using a simple selection process, assessors download any available baseline data for those members to their laptop, such as phone numbers, identifiers, address, or current medications. However, users can specify up to 40 members at any one time as their selection for synchronization to the laptop computer. When cases are stored on the laptop computer, their data records are NOT locked on the server, so that other users can view and/or modify data, as needed, for these members.
Laptop users will then leave their office and travel to the designated assessment location, where they will conduct assessments with those members and enter the data directly into their laptop. After entering the data, users will "synchronize" the data for these members on their laptop with the data on the server. As part of that synchronization process, the system will update the copy of the member data on the laptop with new information that has been entered on the server by other users since the initial download process (if any).
Once users complete the assessment process for a member and will no longer need their information on their laptop, they will need to change their prior synchronization selections to remove that member from their local database. Usually as part of this same process, users also will identify other members who will have assessments completed in the near future and will add their names to their synchronization selection.
Integration with Existing MIS Applications
The CIM Inc. Assessment Off-Line software can be directly integrated with the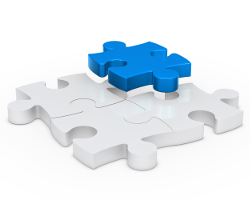 existing management information system (MIS) used for all other functions of the customer's business. Just as the assessment collection system is completely customized the customer's specification, any integration functionality is also specific to each customer's requirements.
At a minimum, two points of integration will be needed for these types of operations:
To forward profile data on any members to be assessed to

CIM Inc.

Assessment system with requisite identifiers and linkages into associated MIS record structure
To return all data values for completed assessments (potentially all related interRAI outcome measures computed from available data values) using linkages into MIS record structure
Other forms of data integration are certainly possible and often desirable to ensure consistency of information between a customer's existing system and a custom CIM Inc. Assessment solution, such as exchanging and updating profiles of all medications taken by person being assessed. In fact, web services can be developed and configured to integrate any form of data that is needed in support of a valid assessment collection process.
Pricing
Pricing for customized CIM Inc. Assessment applications are quoted uniquely for each application, based on each customer's requirements for content, functionality, integration scope, co-development and quality assurance processes, and delivery timetable. CIM Inc. can provide a proposal for a solution following a reasonably short discovery process.