CIM Inc. provides a range of software tools to organizations wishing to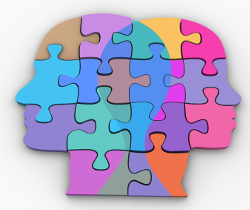 improve quality of care for special populations (such as frail elderly or persons with physical and/or intellectual disabilities or behavioral health challenges) by deploying the family of tools and applications developed by interRAI, a collaborative network of researchers in over 28 countries.
CIM Inc. offers automated support systems to both collect any one or more of the entire suite of 18 interRAI instruments as well as to generate outcome measures, assessment protocols, case-mix algorithms and quality indicators, all of which utilize the sophisticated intellectual property of interRAI.
CIM Inc. is an officially licensed vendor for interRAI suite of assessment instruments and has deployed solutions for both private and governmental organizations in a number of states within the US.
Technical Details
CIM Inc. supports several options to collect and analyze interRAI assessment instruments:
Automated Assessment Systems based on the intellectual property of interRAI, a "collaborative network of researchers in over thirty countries committed to improving care for persons who are disabled or medically complex". interRAI offers qualified organizations license agreements to use their suite of assessment instruments. Learn more about Automated Assessment Systems
Web service delivery of interRAI outcomes - workers complete assessments based on interRAI instruments within an existing case management system per their normal business flow. Upon completion, the system sends all data responses to a secure

CIM Inc.

web services hosting site, where the data responses are converted into the full range of available interRAI outcomes measures and then returned and integrated into the existing customer system. Learn more about web service-based interRAI outcomes.
Ad-Hoc reporting tools - organizations who collect detailed interRAI-based assessment instruments take advantage of user-friendly ad hoc report generation capabilities to summarize assessment data and develop profiles of people under their care to better understanding their needs and conditions. Learn more about Ad Hoc Assessment Data Reporting Tools.